Adding Ice Cream to your Burger Menu will Raise Profits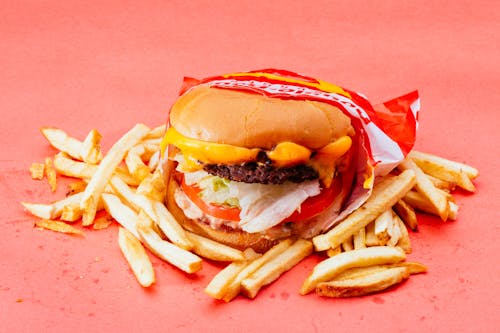 Ah! The classic staple of American foody fare: BURGERS (and their trusty sidekick: FRIES). This classic pair has been driving customers into restaurant chains for decades. Something about juicy meat on a bun and cut potatoes makes for a perfect meal at any time of day. With such a perfect pair, it's hard to imagine a more deserving dessert other than ice cream! 
Milkshakes are great for topping off a meal of burger and fry. They keep the flavor train running with tons of mix-ins, and creamy toppings you can enjoy through a straw. Another great compliment to this meal are soft serve cones. For the same reasons, they add to the experience of flavor. This is why adding an Electro Freeze machine to your burger restaurant is the right move for raising profits. Keep your customers coming in family sizes by simply adding milkshakes and/or soft serve to your menu.
Electro Freeze CS700 Gravity-Fed Countertop Shake Freezer
This counter-model shake freezer features a small footprint but is big on producing great-tasting shakes! Add the optional head-mounted spindle mixer for speed-of-service of customized shakes. Our optional cabinet can turn the CS700 into a free-standing machine. Great for restaurants, QSRs, ice cream shops, self-serve college and university cafeterias, retirement villages, and healthcare facilities.
Electro Freeze CS705 Flavor Injected Shake Freezer
This gravity shake freezer features five flavor injections with no CO2 required! Simply press a button to select flavors! The easy-to-operate features include quick connections for vendor syrup bottles, easy syrup adjustments, and fewer parts to disassemble and clean. Great for high-paced restaurants, ice cream stores, full-service frozen yogurt shops, family fun centers, and amusement parks.
Electro Freeze SLX500 Gravity Twist Freezer with VQM

These slimline soft serve machines produce the best tasting gravity-fed frozen desserts…smooth, creamy, and consistent yogurt, ice cream, or sorbet! The 22"(56.20cm) wide footprint allows for more units in a smaller space. The SLX500 is the perfect yogurt shop freezer and is great for adding flavors to ice cream shops, too! Great for QSRs, retirement villages, and hospital cafeterias.
Raise profits today!
Electro Freeze Southeast
1638 NW 55th PL
Gainesville, FL 32615
352-415-4501